Thursday Night CDGC Tags at Thorncliff
2020 Season will start in May
Must be a current CDGC Member to have a tag
Players compete for tags based on score for the 18 hole round.  1st place gets lowest number tag, and so on.  You compete with your like numbered 4-some for low score on the night.
Tuesday Night League at Forest Lawn
6:30pm Sharp Start – League starts May 5, 2020  (The first Tuesday in May)
2019 League Champions:
A Pool – Beven Payne
B Pool – Amber Heyward
Based on handicap system, all skill levels welcome!  Must be a current CDGC Member – Memberships available at course.  $10/week, $5 payout, $4 to year end prizes, $1 to CDGC 
CDGC Disc Golf League Rules      2018 Weekly Results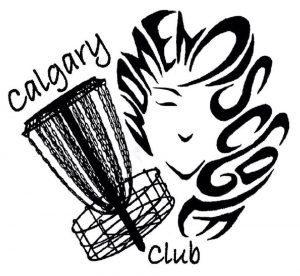 Wednesday Night Women's League at Forest Lawn
TBD for 2020
Saturday Random Doubles at Forest Lawn
11:00AM & 1:00PM   ($5 entry + $5 optional acepot)
Every Saturday except on Alberta Tour Weekends
$5 entry + $5 optional acepot
Sunday Random Doubles at Refinery Park
11:00AM & 1:30PM    ($5 entry + $5 optional acepot)
Every Sunday except on Alberta Tour Weekends